Monashee Outdoor Cabin Saunas
Monashee Saunas is the proud manufacturer of SteamCube, and also builds high quality Cabin Saunas with the 6' wide Little Dipper series, the 8' wide North Star series and the 10' wide Big Dipper series. There is a floorplan for most saunas and we also custom build so changing the floor plan to accommodate your needs is easy to do.
We have the most energy efficient modular saunas in the industry. Most saunas use a 2×6 T&G cedar board for construction including floors, walls and roofs which provides only R 2.25 insulation factor.
Monashee SteamCubes are built with a solid foam core SIP panel providing an boosting the insulation factor by a minimum of 4 times.
Monashee Cabin Saunas have a higher R Value than our awesome SteamCube, with a thicker floor, walls and roof making it easier for electric heaters to effectively maintain heat and achieve and hold temperature quicker – even with are larger floorplans.
Construction Features
All Monashee Cabin Saunas are built using our very own  fully unitized SIP panels. Our standard exterior uses a ½" pre-primed decorative Ranch wall plywood and  pre-primed solid wood facia, corner trim and casing on the windows and doors. Ready for you to paint or we can take care of that for you too! Because of the way our panels are constructed, we can put any siding option you choose. The exterior and interior finish your sauna can be anywhere from rustic, contemporary or ultra-modern. Wood heat, LED lighting and solar power options can be located anywhere you choose and the quality is second to none!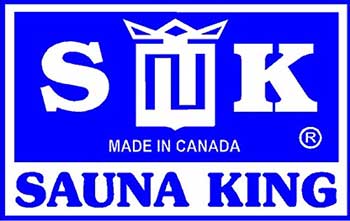 For local sales inquiries, contact Kevin
Phone: 778.489.5548
Email: kpmsauna@gmail.com
Monashee Outdoor Saunas
5550 – 46th Street, SE
Salmon Arm, BC