Steamcube – get steamed with a modular sauna!
Ever thought of owning your own sauna, but didn't know hot to build one or where to put it? Monashee Saunas and Sauna King Systems Inc. have just the thing for you, thanks to the development of an indoor/outdoor modular sauna called the SteamCube.
"The benefit of this modular sauna is that it can be assembled in just 30 minutes using only an Allen key and it can be located anywhere you like," explains Jorma Tapaneinin, co-owner of Sauna King Systems Inc. "It's ideal for the basement, the deck, by the pool or on the dock at the cabin."
The Steamcube comes with a fully insulated base, structurally engineered walls, and attractive exterior LED lighting.
Monashee Saunas designed the SteamCube to be functional, portable and simplistic, yet providing high quality in terms of material, construction and workmanship. The end result is a turnkey sauna that any consumer can build in their home.
The modular SteamCube was designed to have a contemporary look to place it at the top of its product class. Its modern design is in sharp contrast to the perception of a sauna having the appearance of a large outhouse with a funny looking roof.
As a standalone product, SteamCube can be placed inside or outside and can easily be moved due to its portability. In just a short time after unpacking it, the consumer will have a custom-finished sauna without the need to hire a finishing carpenter. A licensed electrician is required to do the electrical hook-up.
One of the issues with building a sauna is making sure that the correct components are used. The SteamCube is designed to ensure that every component is correctly located, and has proper ventilation. The SteamCube is constructed with a beautiful Western Red Cedar wood on the interior. The sleek exterior can have varying coloured LED lights to add to its decorative appeal.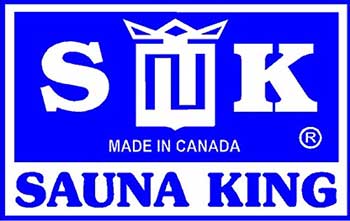 For local inquiries, contact Kevin
Phone: 778.489.5548
Email: kpmsauna@gmail.com
Monashee Outdoor Saunas
5550 – 46th Street, SE
Salmon Arm, BC