Traditional Saunas and Steam Cubes
Your Western Canadian source for quality, custom built indoor and outdoor saunas, steam cubes and portable saunas.
Enjoy the health benefits of a sauna in your backyard!
Enjoy the health benefits of a sauna in your backyard!
Custom made from premium quality products by trained craftsmen, Monashee Saunas are the energy efficient and environmentally friendly choice for relaxation wherever you go. Monashee Saunas offers a traditional and portable sauna experience, for both interior and exterior.
Our Classic Cube Saunas are built with full-length Grade A clear Western Red Cedar and Structural Insulated Panels (SIP Panels) in all walls, floors and ceilings for superior strength and durability. Monashee modular saunas are built, crated, and delivered to your door.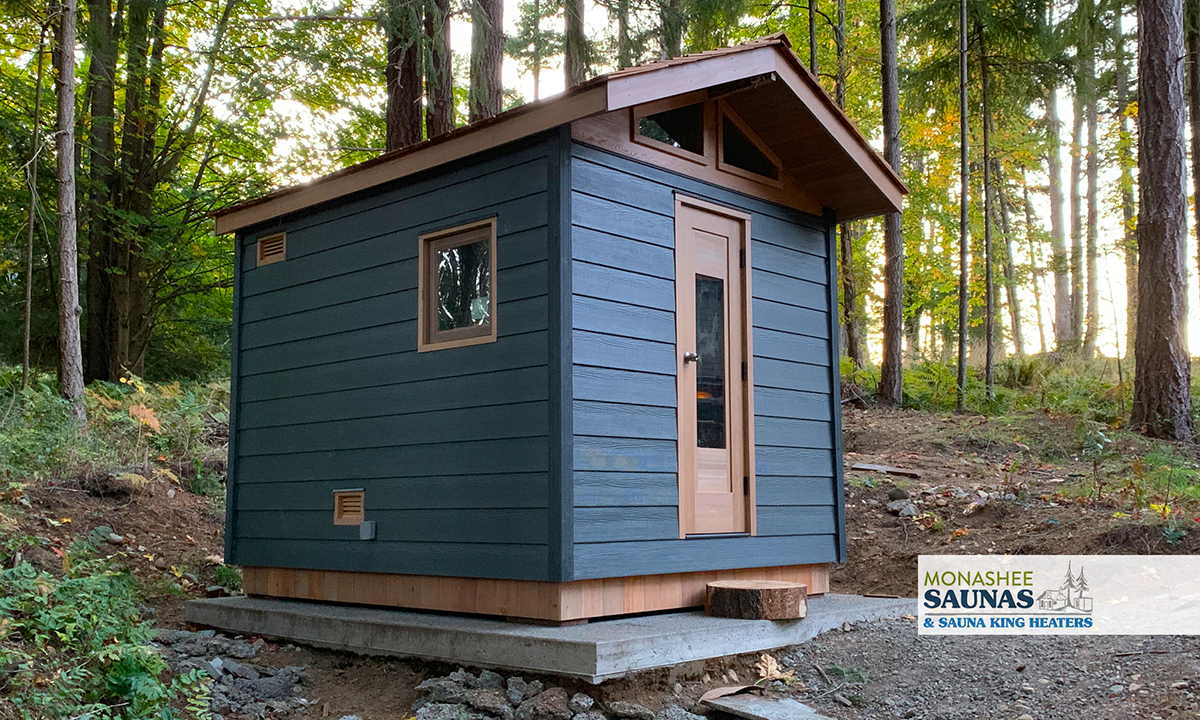 Cabin Saunas
Traditional outdoor saunas built with Western Red Cedar. Choose from 6′ wide, 8′ wide and 10′ wide floorplans with vaulted ceilings.
Cube Sauna
Both interior and exterior traditional Cube Saunas are available in all sizes starting with 4′ X 4′, have flat ceilings with 3 roof styles and many exterior options to choose from.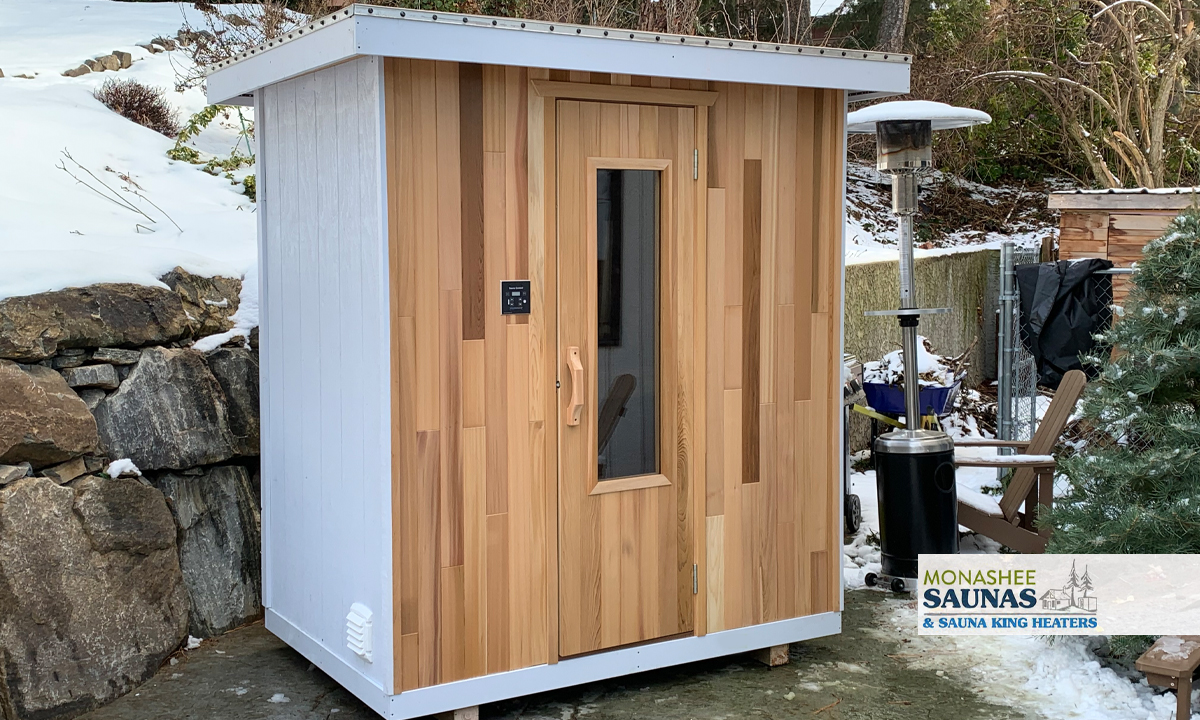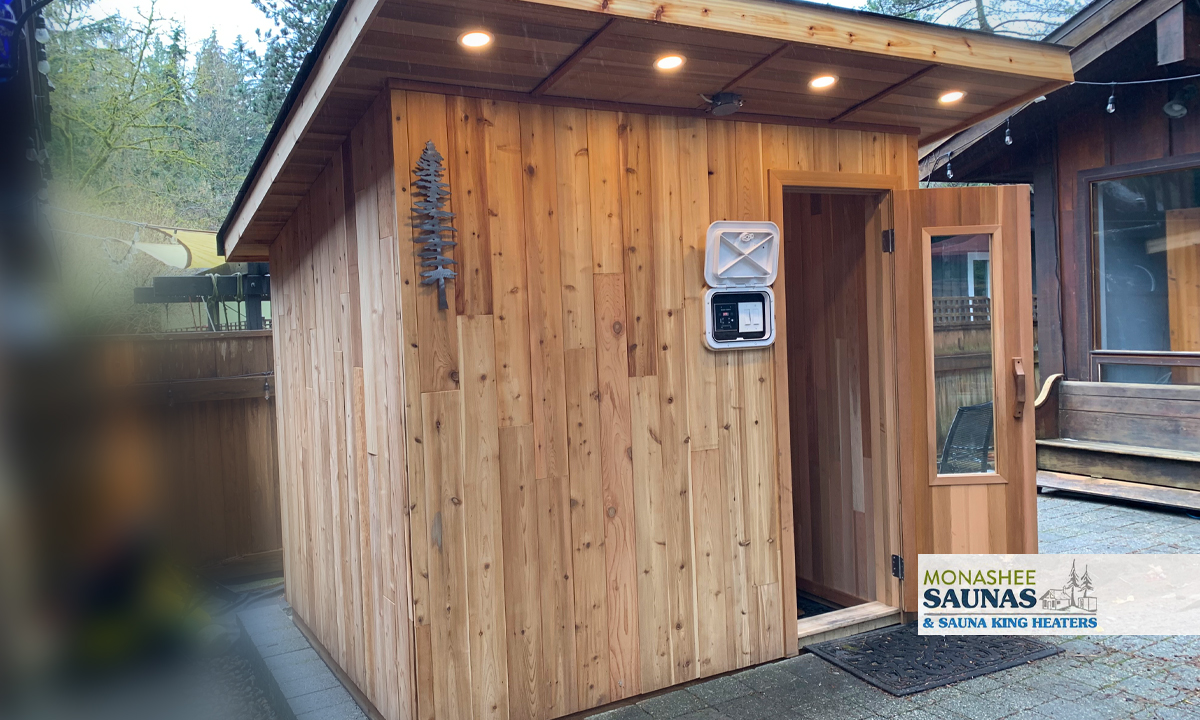 Shed Sauna
Traditional outdoor saunas with slanted walls, built with Western Red Cedar. Available in all the Cube Sauna sizes with electric or wood heat options.
Portable Saunas
Traditional outdoor saunas built with Western Red Cedar. Custom built to fit on a trailer so you can take it anywhere!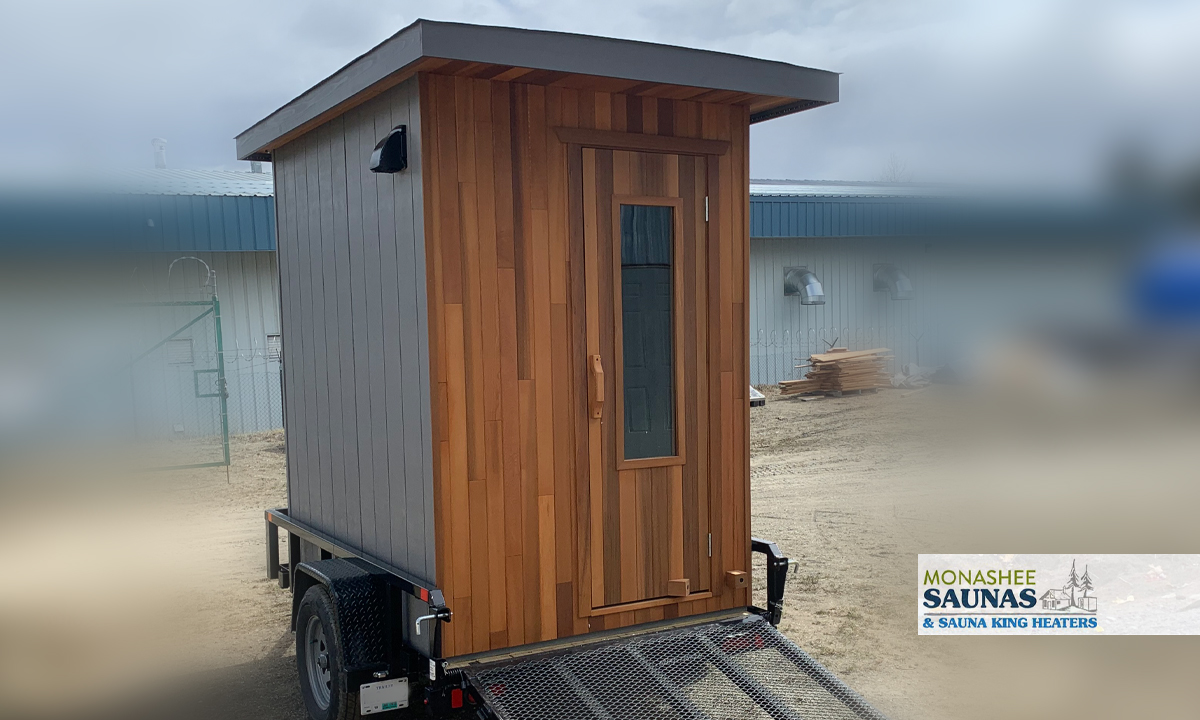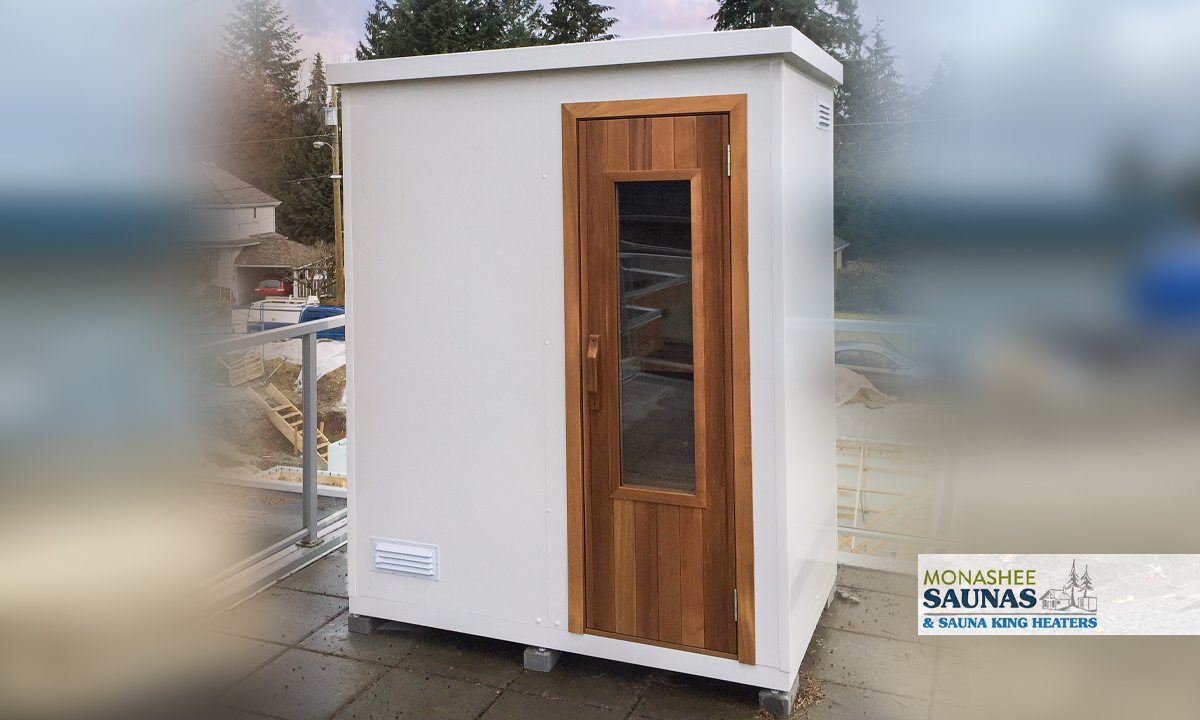 Steam Cube
A modular traditional sauna that can go anywhere –  inside or out! Easily relocatable –  when life changes, you can take it with you!
What our customers say about Monashee Saunas:
We purchased two – 5' x 8' commercial cubes one for each the women's and the men's change rooms about 1 – ½ years ago. Monashee Saunas helped us out when we needed service on one of our heater units. Great service, always timely responses and the guys are really friendly and helpful. Our saunas are being used quite a bit every day and look as good as the first day we installed them. They are sturdy,  well-built and these guys stand behind there product.
We hired Monashee Saunas to build a 6' 6" x 7' custom sauna for a client home. Their knowledge, quality and craftsmanship of saunas showed very well in this very high quality home we just built. Our client is very pleased with their sauna and we would definitely use Monashee Saunas again.
Why Monashee Saunas?
Hand crafted
Grade A Western Red Cedar
Manufacture Direct Pricing
High quality insulation
Environmentally friendly
Customizable
Frequently Asked Questions
What are the health benefits of saunas?
siteeditor
2021-04-09T04:34:13+00:00
How do you heat a sauna?
siteeditor
2021-04-09T04:28:20+00:00
How do you DIY build a sauna?
siteeditor
2021-04-09T04:27:02+00:00